"
Smart Kitchen, Smart food

"

Today it is important to have the best appliances and tools in our kitchen to meet the quick yet quality requirement of the family.  It is a good idea to give a serious thought to what you have in your kitchen and how it can improve in terms of the time you save on repeated repairs of your kitchen appliances.  Take a look at wide variety and stylish models of kitchen appliances online and make your kitchen a smart kitchen.  Small kitchen appliances can sometimes be very costly but many online shopping websites offer EMI facility, so you will not feel the pinch yet possess the latest in innovative kitchens.

Here are a top 4 kitchen appliances at discount prices.

Make way for the new face of modern cooking in your kitchen with the new Prestige ceramic induction cooker. It is the new age cooking which is fun and exciting rather than tiresome and dangerous. It is also very elegant looking kitchen appliance and comes in a black colour with ceramic finish. One of the best features of this new prestige ceramic induction is its self-cooling feature. This means that as soon as the cooking vessel is removed from it, it will cool down within a few seconds. This new-age cooking system works on the dual heating sensors. Its wider display panel makes it very user friendly and easy to use.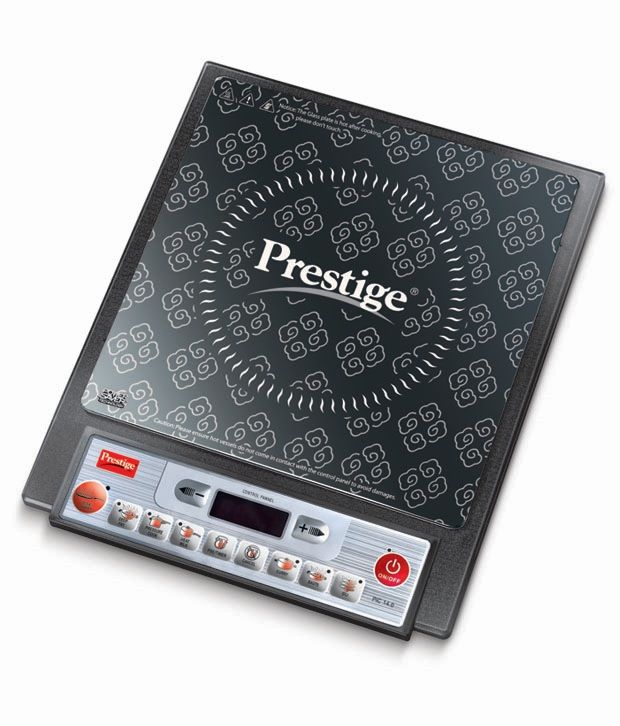 Highlights
1 Year Warranty
Indian menu options
Elegant black finish body
Aerodynamic cooling system
Automatic voltage regulator
Dual heat sensors
Wider display panel
1900 watts power
Preset timer
Automatic start option
One year warranty
SUPC: SDL311883110
The Prestige rice cooker with aluminium pan and stainless steel lid is a highly affordable and durable appliance for your modern and classy kitchen. Prestige is an international brand and therefore, all its products are of top most quality and world-class features. It keeps your food fresh and warm even after hours of cooking. This electric rice cooker comes with a 1-year product warranty. It can easily cook up to 1 kg of rice in a single go.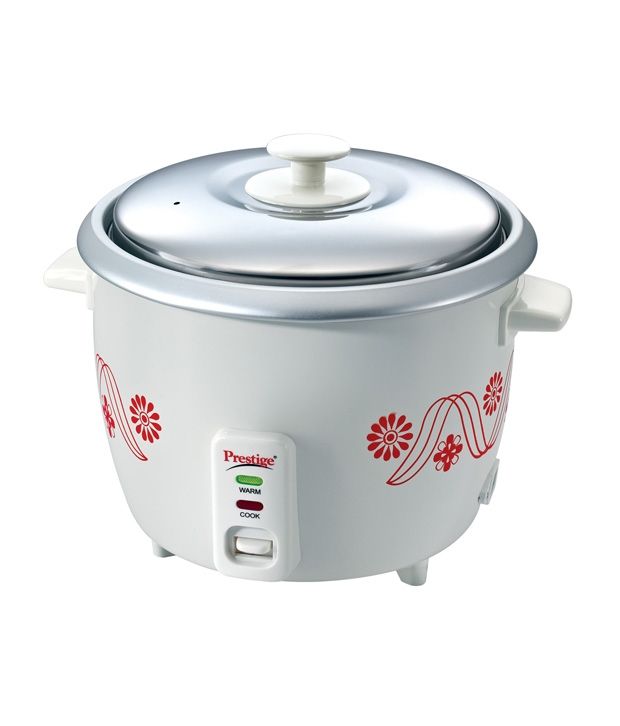 Highlights
1 Year warranty
Detachable Power Cord
8 L Capacity
700 W Power Consumption
Rice Cooker
Stainless Steel Lid
Cooking Feature
Aluminium Cooking Pan
SUPC: 1184597
Maharaja Whiteline brand offers solutions that make life easier, with beautiful and tasty results. With Non Slip Feet and 3 jars, this grinder has super sharp blades. Ideal for modern homes, this mixer grinder will surely enhance your capacity in the kitchen.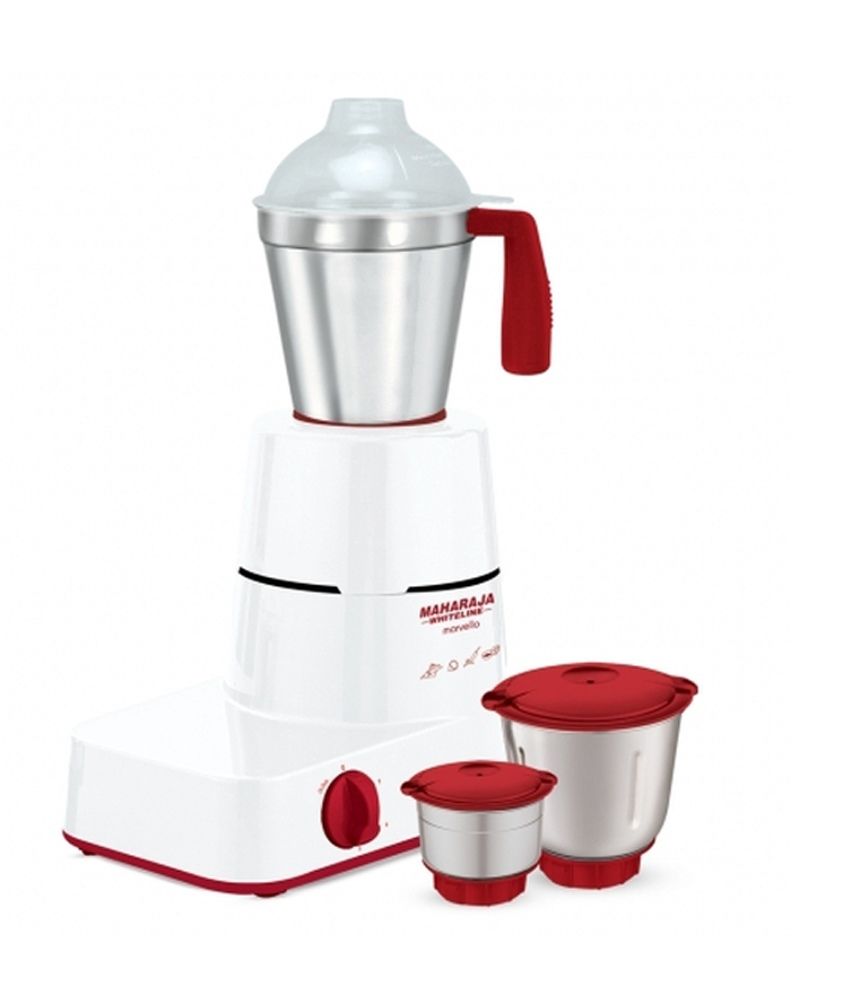 Highlights
Capacity : Capacity of Liquidizer Jar: 1500 ml, Capacity of Multi-Purpose Jar: 1000 ml, Capacity of Chutney Jar: 300 ml
No. Of jar : 3
No. Of attachement : 6
Type : Mixer Grinder
Brand : Maharaja Whiteline
Color : Red and White
SUPC: SDL202400461
Cook a hearty meal for your entire family with this 3 Burner Glass Top Gas Stove from Pigeon. Covered with a durable toughened glass plate on a stainless steel body, this crystal-black gas stove has 3 high-powered burners with manual ignition. This long-lasting gas stove is easy to operate with 3 efficient control valves.
Highlights
Ignition mode : Manual ignition
Burner : 3 Burner
Body : Stainless Steel & Glass
Type : 3 Burner
Warranty : 2 year
Brand : Pigeon
SUPC: SDL848453785
At CVALUE, you can choose from a wide category of Kitchen Appliances offered by many popular brands like  Prestige, Bajaj, Glen, Morphy Richards, Philips, Sunflame, Havells, Inalsa, Panasonic, Euroline, Padmini, Oster, Usha, Baltra, Kaushalam, Skyline, Kent, Seavy, EurekaForbes, Preethi, Pigeon, Butterfly,Faber, Sunshine, Cello, Advanta Premium, Maharaja Whiteline,  CromptonGreaves,  Singer, Jaipan, Nova, Hindware, Jindal, Vistaar, Wonderchef.