Women play varied roles in their life time.  Confidence and Perseverance are innate qualities of women without which she would not have achieved what she has.  Amidst her demanding schedules, no doubt she wants to feel her best at all times. 
There is much obsession to trending fashion outfits and designs among  girls and women as it always used to be.   There are mixed reviews about trending clothes leaving women with doubts about their choice and style of dressing.  This becomes all the more complex   as she ages. CVALUE would suggest what we call confidence dressing which is more about how she feels from inside rather than how she looks from outside.   And that way she could be more honest to her personality.
Check out these essential outfits that you can stock in your wardrobe to help you handy as you change roles as a women.  You can have a quick look at our online shopping website which also gives you the best deals today.
Casual Tops: Your casual collection of tops could be a variety of styles that suit your comfort. Tunics T-Shirts and Tees would go well with skirts and jeans.   Tees that can be worn singly or under a shrug or a sweatshirt.  Always have a pair of white tops because it just does magic with your energy level and boosts your   confidence.

Casual Top
2. Casual Bottoms: Your wardrobe can also have a variety in casual bottoms to include Skirts, midis, Maxis, Jeans, Chinos, Palazzos, Leggings, Jeggings , Capris and Shorts.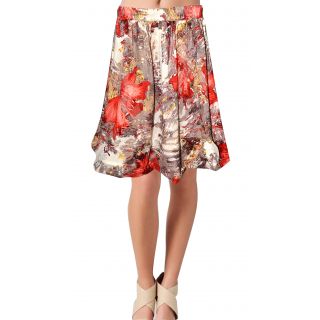 3.   Ethnic Wear: Kurtas and  Kurti sets, Sarees and Longs Skirts are a must keep for every Indian Women as they are truly the  dress       sense of Inida.
4. Formal Wear: Formal Wears can take shape according to work place dress codes.  They would actually include all the above 3 varieties.  The addition of formal shirts, pants with a suit or a blazer would add to dress codes.
Above all, the age old quote says
"One is not completely dressed unless he wears a smile"
So ……Smile with Confidence.